GET EQUIPPED FOR LIFE WITH NATURE VALLEY
When you have Nature Valley in your pocket, you're fully prepared for all of life's ups and downs. Whether you're doing the school run or taking the family out on a bike ride, Nature Valley helps you get equipped for life.
"It's a privilege to have a busy life. It's life. It's family"- Father of four.
This video feature is not available with your current cookie settings.
You can update your privacy settings to enable this content. Please enable all cookies to use this feature.
BIG INGREDIENTS, INCREDIBLE TASTE – GET EQUIPPED FOR LIFE WITH
OUR
NATURE VALLEY ON-THE-GO SNACKS.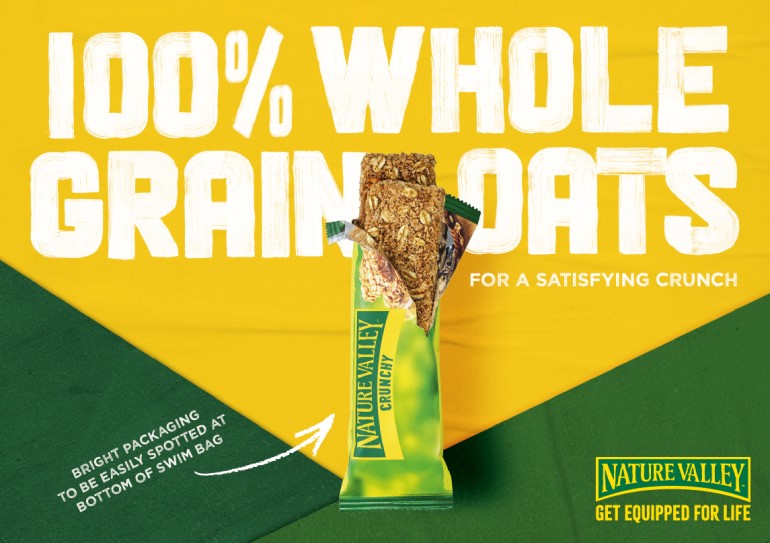 CRUNCH TIME SORTED
Packed with 100% whole grain oats and delicious honey – Nature Valley Crunchy is ready-to-go, wherever you're going. No colours or preservatives.
10G OF PROTEIN. TERRIFIC PEANUTTY GOODNESS ON-THE-GO
Our Nature Valley Protein bars are made with 10g of protein and real peanuts in every bar – we focus on the ingredients so you can focus on your family moments.
FULL
OF
FLAVOUR. 30% LESS SUGAR
Our new range of Nature Valley™ Oaty & Crispy bars have all you need to experience life the Nature Valley™ way!